Media Center Service
Chinese Content Overseas Integrated Distribution Platform As an overseas Chinese platform for video content aggregation and transmission, the Chinese content of many content providers such as Future TV, Great Wall Platform, Henan Film and Television Network, Big Net Technology, etc., Government agencies and public institutions overseas that have the task of spreading Chinese culture provide global transmission services for Chinese programming sources and may also conduct media content co-operation in specific overseas markets.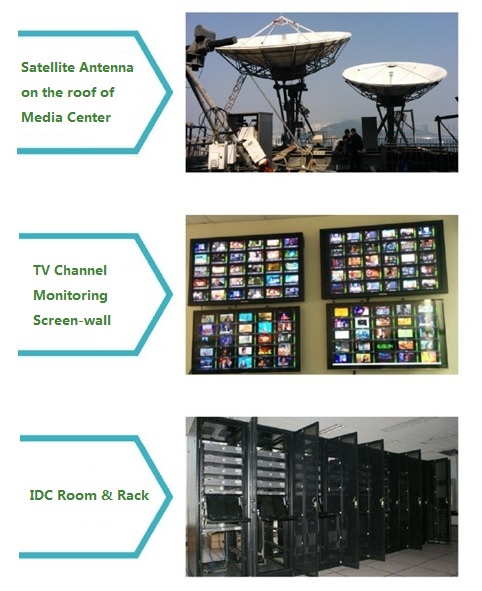 Overseas Content Delivery Service
Livecom integrates the contents of major domestic content providers and transports the content to Hong Kong's source stations through transcoding and editing technologies to international customers such as operators and TV stations all over the world. As a practical practitioner of "Going Global for Chinese Culture," Livecom has accumulated many years of experience in international content delivery services such as Orange, SFR, APSTAR, TVB, MultiChoice and Indonesia Telecom, all over the five continents.
Great Wall Platform Case: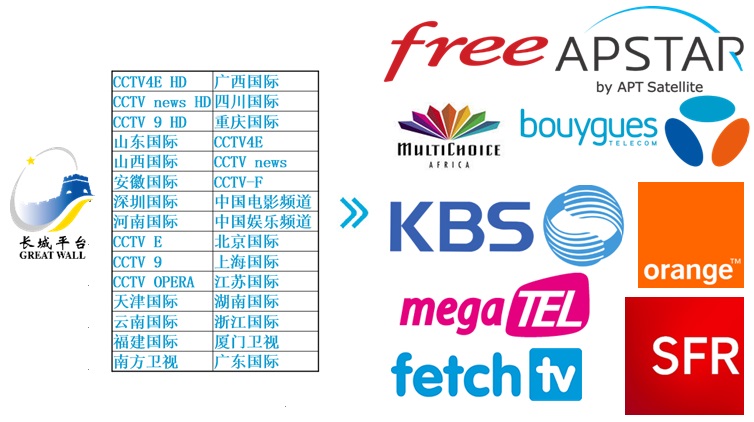 Overseas Chinese content management services
In recent years, with the continuous improvement of content production in China and the international expansion of the national "One Belt and One Road" strategy, Chinese culture and Chinese content have been accepted and sought after by more and more countries. Livecom provides overseas Chinese operation services, tailor-made for the overseas operators of Chinese content audio-visual area, supports a variety of content formats, whether it is live, carousel or on-demand. Support a variety of content types, whether it is a TV series, a movie or variety art.