Added-value
LiveCom Beidou cloud service platform is based on the Beidou global positioning system, which integrates positioning, navigation, timing and short message functions, and realizes an integrated platform for interconnection and interoperability with operators' networks. Provide customers with Beidou display control terminal, PC terminal, mobile terminal and other multi-terminal fusion and unified emergency communication, electronic fence, real-time positioning, navigation track playback and other functions, customer fleet management, sea and land communications are guaranteed.

Vehicle positioning network service
Based on LiveCom's global backbone network, LiveCom has built an Internet of Vehicles platform and launched a travel safety solution based on geographic location information collection. The product is AS Connect Internet of Vehicles products. This product is suitable for real-time monitoring during the transportation of outbound vehicles, personnel and other valuables. On this basis, new value-added functions are continuously added according to the actual overseas security needs. The main target markets are overseas companies and engineering camps of Chinese-funded enterprises, overseas local transportation companies and fleets, as well as individual users who need the safety of vehicles and personnel.
Product Mian Features:
Location services: immediate location, real-time tracking, historical track query;

Security services: SOS one-key alarm, electronic fence, remote oil and power failure, real-time telephone location query

Fleet management: driving behavior monitoring, fleet grouping, driving data statistics

Personnel management: registration of out-of-office personnel, compulsory start-up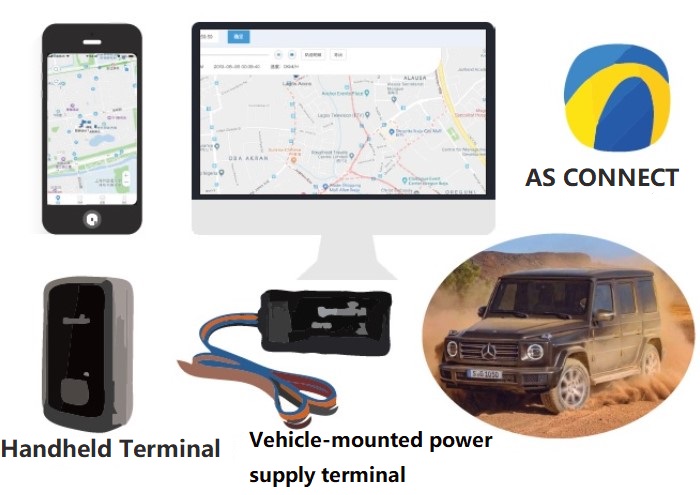 Artificial intelligence added-value services
LiveCom product research and development team cooperates with scientific research institutions and high-tech companies in production, education and research, and combines big data technology, speech recognition technology and image recognition technology to launch two artificial intelligence service platforms:
- Wheat seed purity identification platform
Livecom cooperates with the Chinese Academy of Agricultural Sciences to jointly develop a grain variety purity detector, which can detect the purity of wheat varieties by extracting sample characteristic information for modeling and database. It has the characteristics of fast, non-destructive, effective and stable detection, and the detection accuracy is as high as above 95%.

- Automatic Language recognition platform
In order to accurately serve the localization needs of Chinese film and television content in the minor languages of the Belt and Road countries, combined with intelligent semantic recognition technology, an intelligent translation platform for film and television subtitles has been created. The platform takes subtitle semantic understanding technology as the core and integrates the industry's leading OCR recognition engine. And intelligent translation engine, while ensuring translation quality, greatly reducing translation costs and improving translation efficiency.