IDC Co-lo & cloud service
-Oversea IDC Co-location Service:
Overseas hosting, cloud hosting leasing service is a centralized management, extension construction, economical and practical data center (IDC) jointly constructed by LiveCom,
able to meet different customers in the globalization, regionalization and localization IT infrastructure needs.
Livecom realizes the centralized management of global backbone network, wide area network and local area network, unified account and authentication management, uniform
configuration and policy delivery to enhance security; the same time, the whole network real-time monitoring, indicators abnormalities can be achieved through voice short message
Alarm immediately, real-time adjustment of strategies to enhance the user experience. The SaaS cloud platform deployment based on the Openstack architecture provides SaaS cloud
services to multiple customers.
-Introduce of Hybrid Cloud
The EXPLORER CLOUD MANAGEMENT PLATFORM aims to help enterprise users achieve automated and self-service service delivery in a multi-cloud environment in a unified way,
while continuously improving the operation efficiency and security compliance level of the enterprise, and supporting the gradual progress of the traditional IT of the enterprise , Seamlessly
transition to a multi-cloud strategy.
-
Business features and advantages
- Technical advantages
The multi-cloud management platform complies with the "3+3 CMP Product Capability Evaluation Model" and has three major functional domain capabilities and three non-functional
domain capabilities.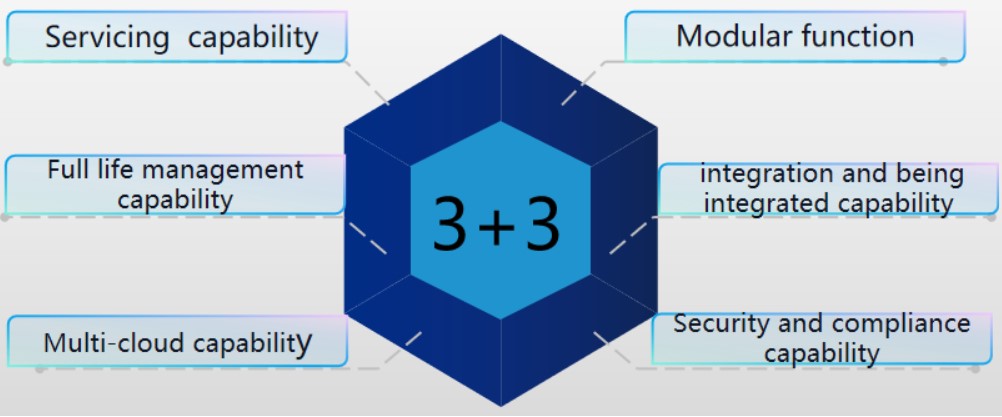 - Resource advantage:
Livecom Global Cloud Platform provides cloud services in Europe, America, Africa, and Asia-Pacific through Aixunda's Livecom backbone network and POPs, and it also connects with
major public cloud service providers around the world to provide hybrid cloud.
- Platform management advantages:
Livecom's Cloud Automated Management Platform (CMP) is a complete management platform for hybrid IT environments. It can manage private clouds, public clouds, and hybrid
clouds in a unified manner, providing cross-platform automation and orchestration capabilities, as well as strategy, quota, and process control required for operations.