SD-WAN
SDWAN product introduction
Livecom Launched global SD-WAN network access services, providing high-speed, safe and stable cross-border interconnection services, based on LiveCom's global SD-WAN basic network, using SDWAN technology, DPI application recognition technology and other cutting-edge network technologies to help Enterprises quickly build high-quality cross-border communication networks to help users reduce WAN expenses and improve business access experience.
SD-WAN global resource distribution
The overseas POP point is based on the construction of a high-level IDC data center, covering 5 continents, the backbone dedicated line interconnection bears more than 10Gb, and the ring network architecture is efficient and stable. Overseas POPs use multiple mainstream Internet BGP access to adapt to the interconnection of countries in various regions.

SD-WAN Distribution of resources in China
Domestic POP point cover the Yangtze River Delta, Greater Bay Area, Beijing-Tianjin-Hebei, Midwest and other regions, and adopt domestic basic operators' underlying backbone network for large-bandwidth interconnection and ring network architecture, which is efficient and stable. Each point adopts multi-line BGP interconnection to adapt to the access of domestic operators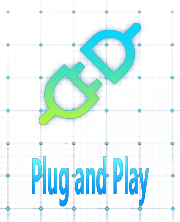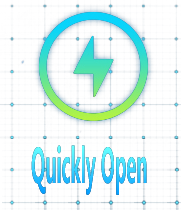 SD-WAN Product application:
Scenario 1: Accelerated application of overseas branches, headquarters interconnection and domestic Internet applications.
Through the global dedicated line backbone network built by AKO-Cloud, overseas SDWAN users can speed up network access in any region of the world, reduce latency, and shorten the distance between overseas branches and headquarters. At the same time, overseas users can easily access domestic network resources through AKO-Cloud's SDWAN network, lift domestic video and music websites and APPs on overseas IP restrictions, and achieve smooth access at anytime. See if you want, listen if you want. Take care of work and spare time at the same time.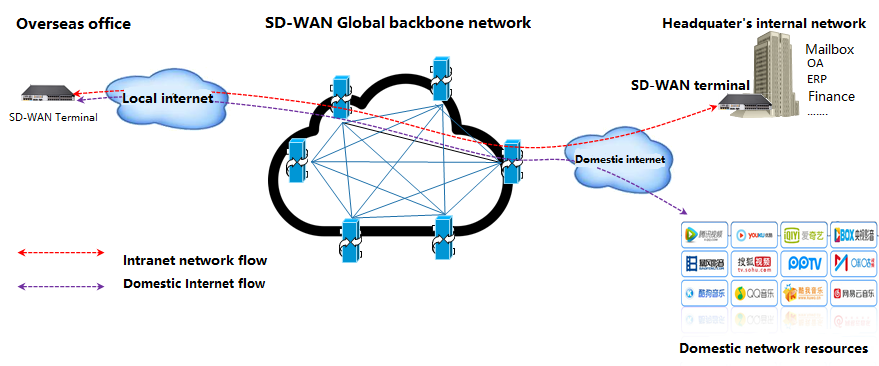 Scenario 2: Enterprise's overseas resource visit
With the advancement of the national one belt and one road strategy, central enterprises and state-owned enterprises have a large number of projects overseas. At the same time, they also have a large number of overseas employees, overseas customers, and overseas suppliers. How to effectively communicate with overseas customers, employees and suppliers in China? Taking into account the habits of overseas personnel and improving work efficiency is a problem faced by every export-oriented enterprise; As a technical implementation plan for the business unit providing cross-border traffic, AKO-Cloud's SDWAN network is in accordance with the guidance of the cross-border traffic license unit. Within the scope permitted by national laws and regulations, an orderly whitelist opens up overseas access content, which greatly facilitates domestic to overseas work visits.
Scenario 3: Accelerate multiple overseas network access scenarios: