Oversea DTH & Media
ASTV is a satellite TV platform built by LiveCom that focuses on the Chinese community market on oversea. It has cooperated with major media such as China International Television Corporation, Five Star Sports Media, Great Wall Platform, etc., to provide 100% coverage in Africa, Europe, the Middle East and South America. Satellite TV (DTH) services in those countries cover more than one billion people. The content of the program includes movies, TV series, current affairs, economics, culture, tourism and entertainment information.


- The Formal Content & Authorization advantage
China International Television Corporation is the global marketing agency for CCTV program copyright, and has the most complete program source. Its Great Wall platform is an overseas broadcast platform integrating CCTV and local TV channels, which has been widely spread around the world;

- Abundant satellite resource advantages:
China Satellite Communications Group and European Satellite Company have the most abundant satellite resources, responsible for more than 200 sets of satellite TV broadcasts at home and abroad, and China International Television Corporation, Xinhua News Agency, Ministry of Foreign Affairs, major Chinese enterprises and major overseas satellite companies and telecommunications The business has a long-term cooperative relationship and shoulders the national mission of overseas Chinese TV broadcasting. The first phase of service covers Africa and the Middle East.
-
Satellite coverage area:
Eurostar E7B covers African countries in the sub-Saharan Africa.
Eurostar E21B covers the countries north of the sub-Saharan Africa, the whole of Europe and some Asian countries.


- Easy Deplyment、Supprt single user and muli-user access deployment:

Single user

access

deployment :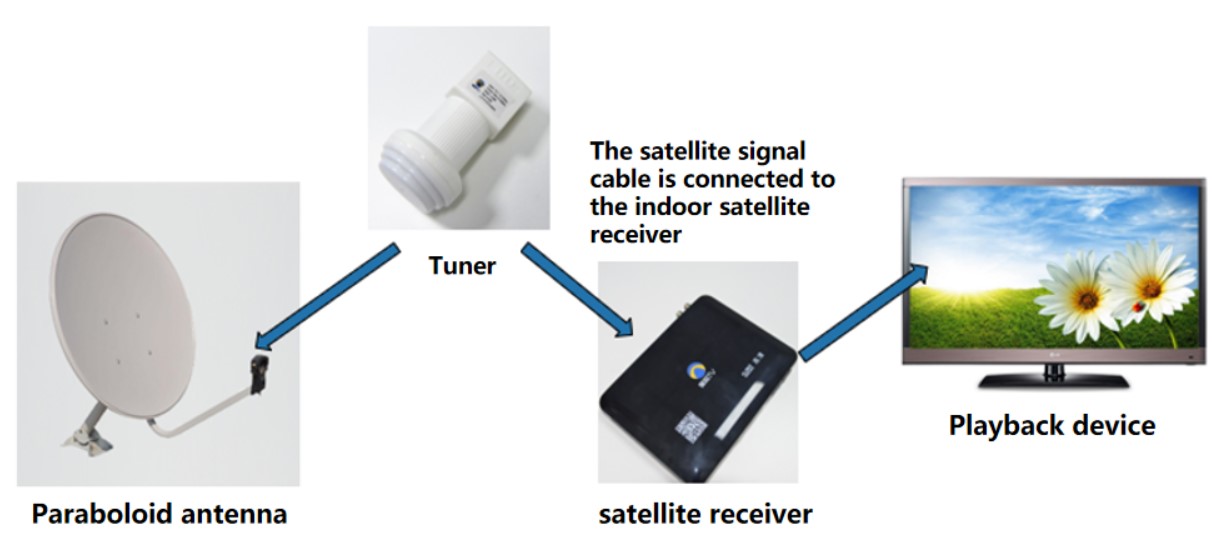 Closed-Circuit Television deployment in corporate camps/hotels: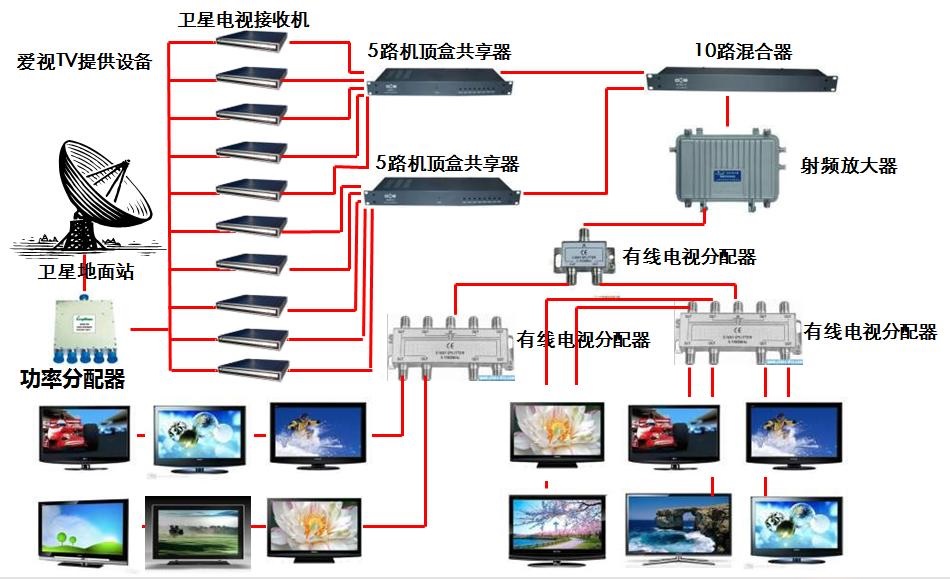 -
Value-added advertising business:
With the help of a wide range of audiences, satellite TV services also provide value-added services such as advertising broadcasts for regional enterprises. Including video ads, subtitle ads, QR code promotion, etc.