Satellite Communication
Livecom has built four major satellite station platforms worldwide, located in Hong Kong, Beijing, Paris, Callliari and London, satellite resources covering the Asia-Pacific,
Middle East, Africa, Europe and the Americas, can provide satellite communication services to the government, enterprises, media users and individuals, including:
Satellite Internet Access Service (Support C, Ku, Ka Band)

Enterprise satellite dedicated line service (support point-to-point, point-to- multiple point)

Satellite radio service

Satellite Earth station construction and operation and maintenance services
Service advantages and scheme characteristics:
Satellite communication network has high service reliability, fast access speed, wide coverage, LiveCom with the help of satellite communication itself technology advantages,with the global deployment of independent operation main station platform, satellite resources can provide customers with bandwidth guarantee, flexible networking, based on
application optimization of satellite communication network services.

point-to-point, point-to- multiple point network flexible, bandwidth exclusive stable and reliable

it's not affected by geographical factors and is quickly deployed

shares Livecom's self-operated voice and media platform resources, and provides international voice and satellite TV services

with highly adaptable and wide coverage

professional team provides services to address issues such as local licensing License

resources enjoy excellent, choose the best cost-effective satellite and ground resources

7 * 24 Satellite engineer operation and maintenance services, providing technical consultation, support and other services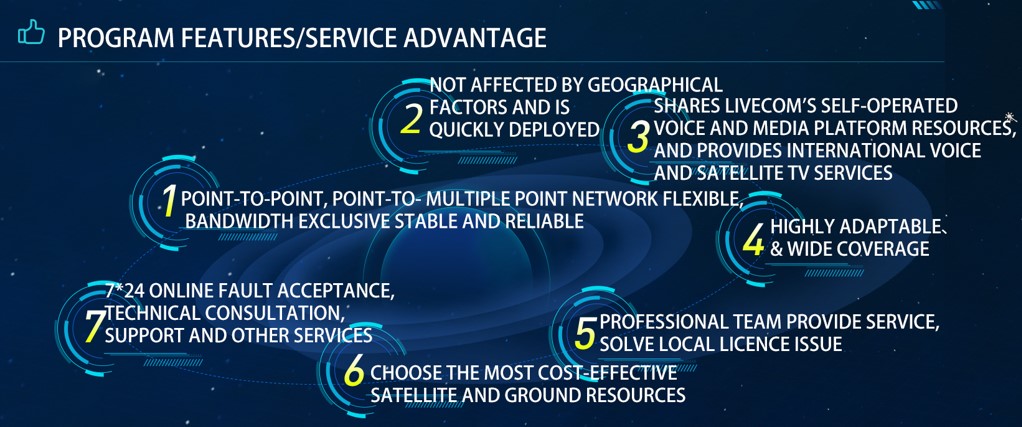 Introduction of the four main station platforms:
Livecom's Global Teleport: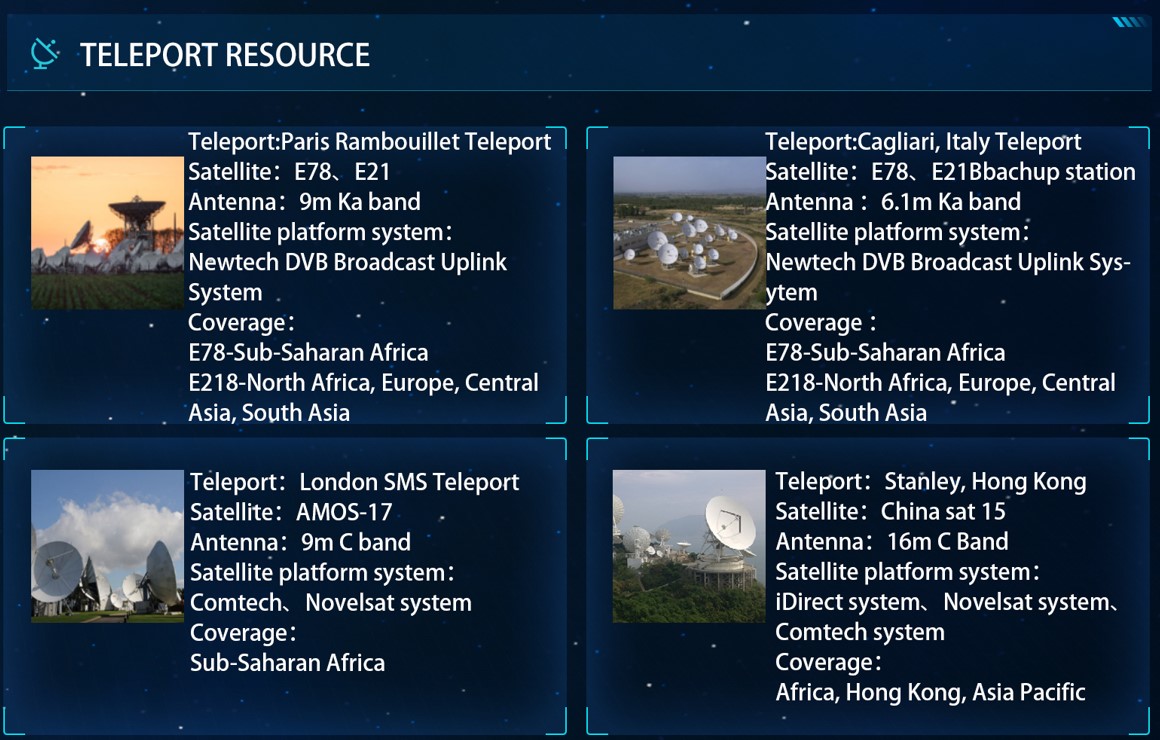 Case one: A global satellite communication project of a national news and media group:
A national news media group has regional branches and press stations in the Middle East, Africa and the Asia-Pacific region.In order to achieve the high reliability transmission of news media, LiveCom
provides the satellite network access service with the platform of Beijing main station as the main station and the overseas branch is the platform of the remote station.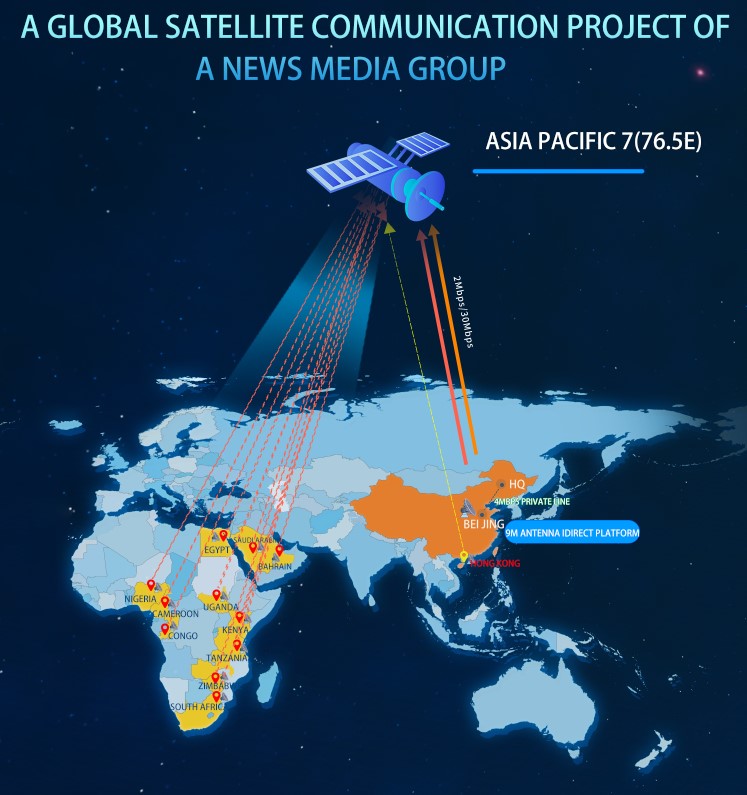 Case 2: Satellite communication project of the offshore drilling platform of an oil group:
A state-owned oil group conducted offshore oil and gas field drilling and exploration operations in Southeast Asia, and deployed deep submarine drilling platforms and offshore ships.In order to realize the network communication of drilling rig and Marine ship and shore base, Livecom provides the enterprise with ship satellite communication system and satellite network, realizing communication and Internet
access to the platform and onboard.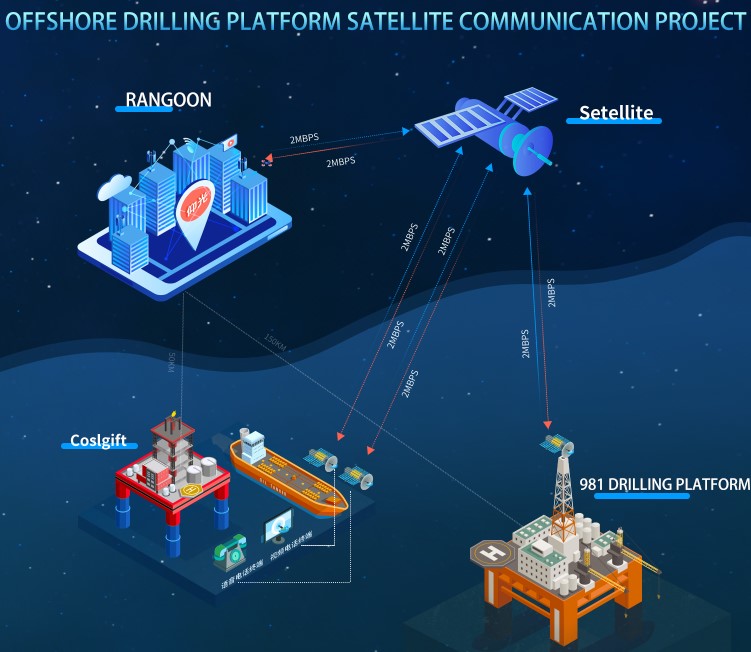 Case 3: The overseas satellite radio and television service project of a media company:
A media company needs to cover the satellite TV signals of a satellite TV in Africa, Europe and other regions, LiveCom Through E7B, E21B satellites covering Africa and Europe, the live broadcast signal
in the form of satellite broadcasting (DVB), so as to realize users or media units in the region to broadcast through the satellite receiver.